Some days back we updated you about the final 5 in the race for being the Symbol for Indian Rupee, in which the final was to be decided by the Indian Cabinet. The final 5 were decided out of the 30k design entries received for the Rupee symbol design competition hosted by the Indian Government.
The final verdict has been announced by the jury and finally, the Indian Rupee has got the new Currency Symbol. It resembles the English letter 'R' with its left vertical stem removed and with two parallel horizontal lines intersecting the top curving portion. The symbol reflects and captures the Indian ethos and culture as it also has the Devanagri 'Ra'. This will help the Rupee retain its Indian character with an International flavor.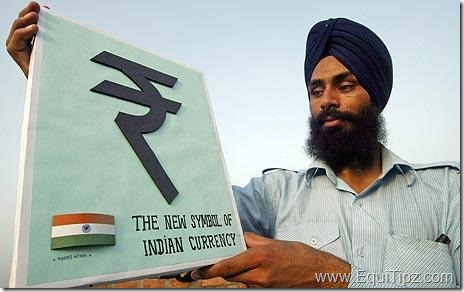 <Image Credit>
With the new symbol, the Indian currency joined a select club of countries namely US Dollar, British Pound, European Euro and Japanese Yen that currently have a unique identity with their own currency symbols.
The winning design for the Indian Rupee symbol has been authored by D. Udaya Kumar, a post-graduate student from the country's premier Indian Institute of Technology. "My design is based on the Tricolour with two lines at the top and white space in between. I wanted the symbol for the Rupee to represent the Indian flag," said Kumar.
The new rupee will also find its way on to keyboards of Indian manufactured computer systems, with suitable amendments being made to the existing list by the Bureau of Indian Standards.
As part of the strategy on incorporating the new rupee with the mainstream, the government said the national association of software companies, Nasscom, will approach IT firms to embed the symbol in their operative software, as a new programme or as an update.
This will enable the computer users worldwide to use the symbol even if it is not embedded on the keyboards like in the case of the Euro.